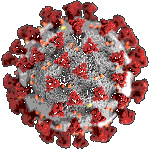 Following Government advice and advice directly from Methodist Church House, we have suspended all Church Services and activities including Messy Church, New Fire, The Ark and Time for Tea, until further notice.

However, our church is still very active and welcomes you to join with us in our services online. There is a link from our home page.

Each week we have a service including hymns, prayers and a sermon. We also have an all-age children's service.

We meet up for a chat at 11:45am each Sunday via Zoom. Details of this can be provided by contacting us directly.

We will be adding further facilities for sharing and worship as part of our online programme.